---
Posted: 30 Oct 2011 10:30 PM PDT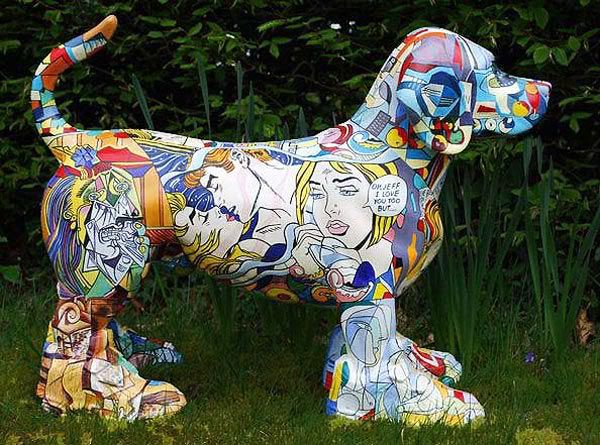 "I'm just a monkey with a paint brush. Put something in front of me and I paint it. I can only paint what I can see." That's Brett Neal, the artist who creates a history of art series by taking everyday ordinary objects and make them extraordinary. His witty fiberglass sculptures, such as this Beagle in Boots is to take the kitsch object to the point of art at the same time creating a diversion by placing the work of great masters on the object that is totally out of context to the paintings. Pondering the fine line between kitsch and art.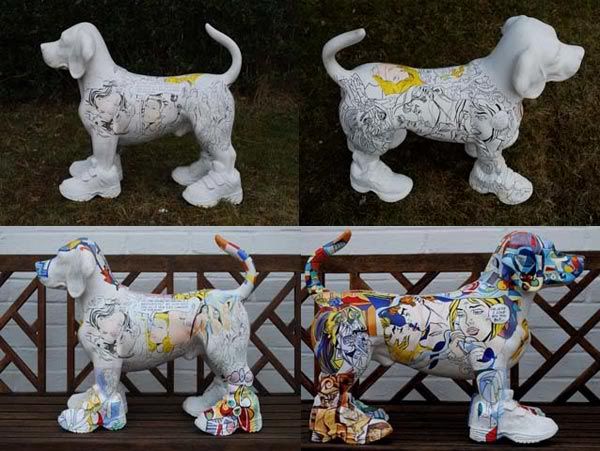 +
Brett Neal
---
Posted: 28 Oct 2011 06:32 PM PDT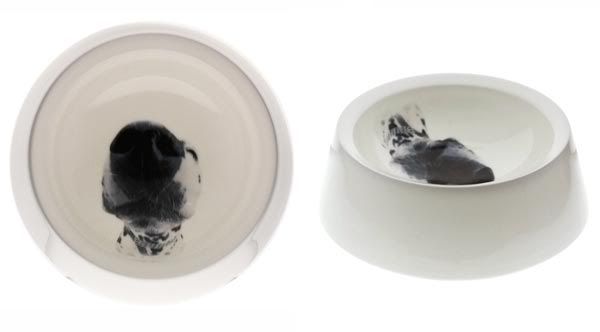 Spotted these super cute dog and cat bowl from
Reiko Kaneko
online shop. The Echo cat & dog bowl are made of fine bone china, and believe it or not, Reiko claims the pets apparently prefer the bowl.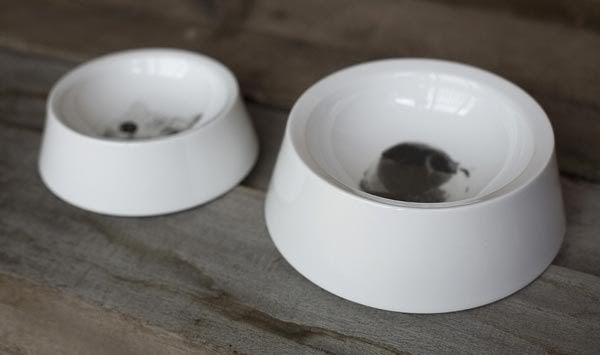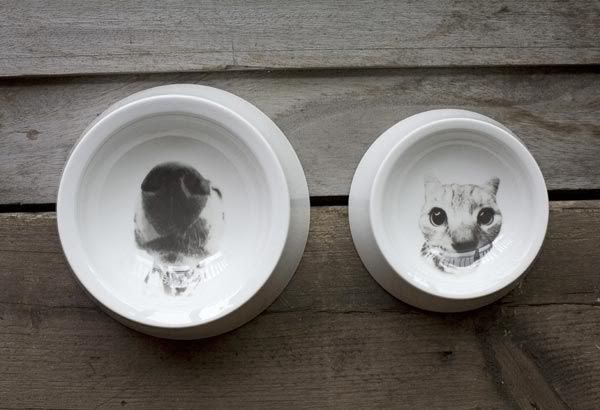 +
Reiko Kaneko
---
Posted: 27 Oct 2011 10:46 AM PDT
It's October now, and the world's largest paints company, AkzoNobel (Dulux) is releasing their
Color Futures 2012
, which present one dominant trend and five relating trends. The single color that best sums up the prevailing mood, attitude and fashion of the time is deemed the Color of the Year 2012.
Trend 1: Living Scrapbook
Our preoccupation with documenting and sharing our lives has become multi facetted with the likes of Facebook, Twitter, MySpace and a myriad of blogs all allowing you to invite people into your personal, self designed zone. This culture of showcasing 'who I am' has crossed over into the physical world and influenced how we present ourselves through our homes.
This palette reflects the quirky aesthetics of blogs and social media. Happy, yet mature pastels beloved by designers like Ray and Charles Eames. This collection is modern but ever so slightly degraded and non-mainstream.
Trend 2: One Small Seed
We can't save the world on our own, but we can enjoy the small wander of nurturing our own plants at home and creating new life from one small seed. Growing our own food helps us reconnect with the importance and delicate balance of nature. Plants are no longer simply decoration but a vital part of our interior environment.
Nature inspires a palette of watery greens, fresh sky blue and earthy neutrals with deeper accents of dark soil, leaf green and bright pink and red blooms. Which one will you choose?
Trend 3: Rediscovered Heroes
Hard times have their advantages; they prompt us to look around at what is already there and find new ways of using it. Abandoned buildings and discarded objects are re-invigorated and re-imagined to create useful and individual design. It's time to celebrate the humble lamp post, paperclip and milk bottle as heroes of design.
This palette rejoices in the down to earth colors of our industrial heritage. Denim blue, rusty metal tones, concrete grey and sewing machine green are accented with signal brights inspired by the bold hues of wires and pipes.
Trend 4: Delicate Mix
In times of turbulence we are attracted to design which offers silence and visual stillness. Very simple, beautifully made pieces are a real luxury and exude subtlety and refinement. A juxtaposition of materials creates the perfect balance and the smooth lines and polished surfaces demonstrate the love and care that has been taken to produce them.
If you're feeling elegant and understated, these might be the colors for you. Refined neutrals, warm caramels, and blushing corals paired with polished concrete, wood tones and a hit of copper orange to add spice.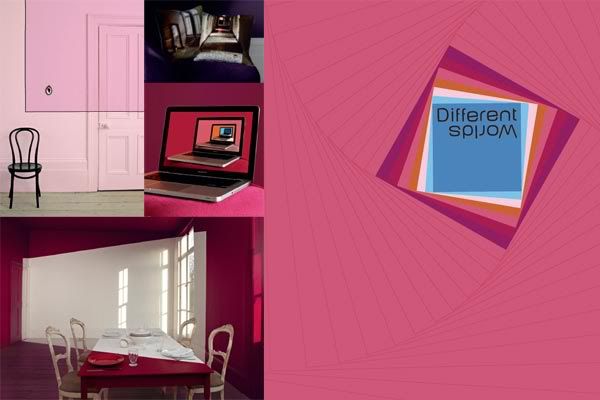 Trend 5: Different Worlds
We have always been fascinated with the idea of exploring the line between fantasy and reality. Ever since Lewis Carroll's Alice dropped down the rabbits hole we have been enjoying weirder and more wonderful worlds and today's technology allows us to inhabit several worlds at the same time through gaming, Skyping and 3D movies
This color palette is dreamy and surreal. Choose from lush blues, greens and reds or set your sights on a delicate, ethereal pastel.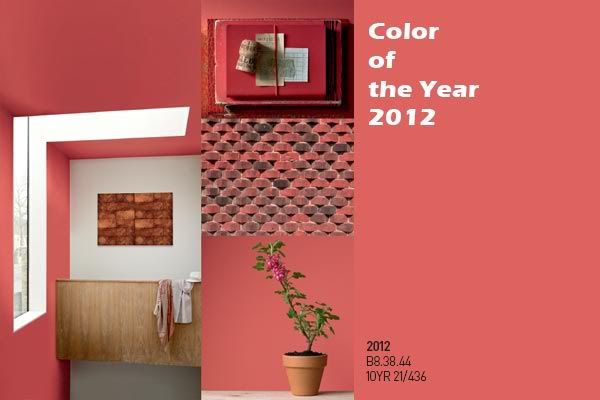 Color Of The Year
This radiant shade is the most important color for 2012 as it is at once whimsical and serious, dynamic and soft, perfect for a tiny accent or for a feature wall. Red is held in high regard around the world. In China, it is associated with good fortune; in India it signals marital bliss and insightfulness.
Dear Readers,
Greetings on a rainy, gloomy day! I just have a quick correction to make (already made on the original post but it doesn't hurt to tell you now as well)—the link to writer Mary Beth Ellis
on this previous post
about Mira's List fans' residency experiences was wrong. The real website link should be this:
http://www.blondechampagne.com
in case you want to read more about Mary Beth. Sorry for the mistake.
If any others would like to send me a couple photos from a residency they did in the last year or so, one they found on Mira's List, please
send them to me as jpgs (no larger than 400 KB)
and write a few words on what the place was like and what you did there. I need to know:
1. name of place and location (and link if you have it)
2. your website link (if you have one and if you'd like me to link your name to it)
3. whether or not you want me to post your full name
Thanks!
Mirabee
---
The Design Work of Edward Barber and Jay Osgerby
Posted: 26 Oct 2011 06:04 PM PDT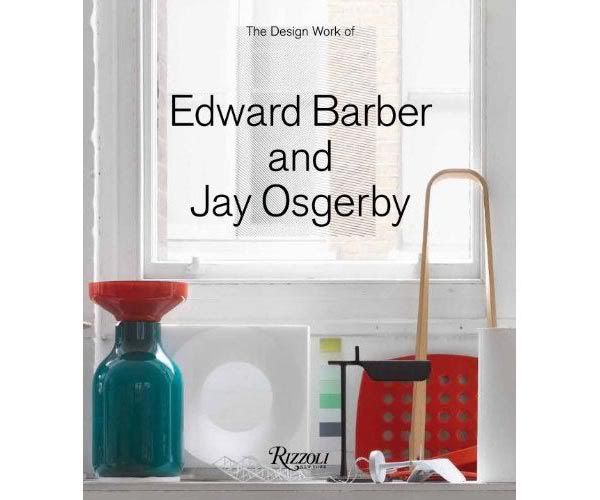 Internationally acclaimed designers Edward Barber and Jay Osgerby have their first monograph published by Rizzoli in New York.
Britain two of the most most innovative industrial designers, the firm Barber Osgerby has won numerous awards since its founding in 1996. Distinguished by clean, modern lines, BarberOsgerby engages in furniture and product design, as well as consumer electronics, architecture, and interiors, making their mark with technical craftsmanship, formal vigor, and inspired use of color. BarberOsgerby's work includes iconic designs like the best-selling Tab Lamp (2008), and is part of permanent museum collections worldwide. Their portfolio ranges widely from accessible work to custom one-off pieces, including pews for a cathedral, hangers for Levi's, and the brilliantly hued Iris Tables. Their work has been produced by manufacturers and clients such as Cappellini, Swarovski, Stella McCartney, and Coca-Cola. Featuring sketches, concept renderings, and compelling photographs, the book is organized thematically with an emphasis on materials and process, tracing the inspirations and working method of this unique design duo.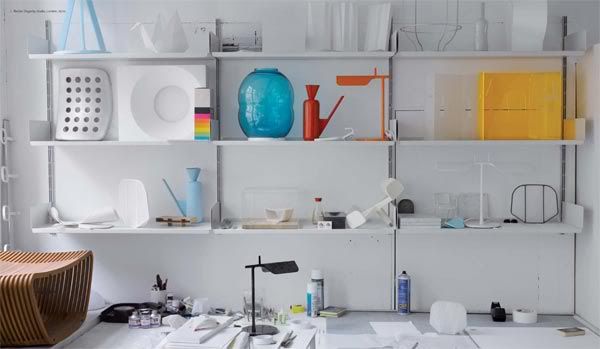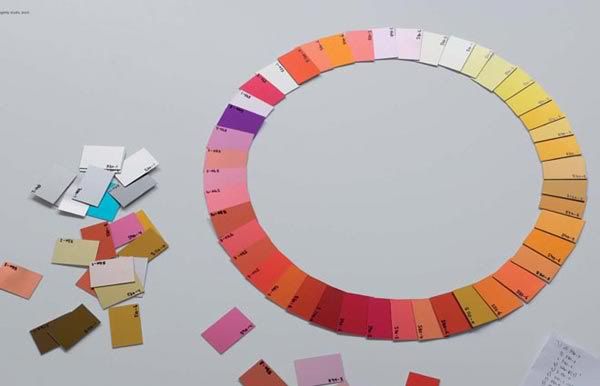 +
Barber Osgerby
Hey there...thinking a lot lately about the need for more emergency grants in this downward economy! Don't forget to check out my sidebar on the right for more links to organizations that help artists and writers in need. Here is one for today...love y'all,
Mirabee
p.s. if any of you are local, i.e. living in Western Massachusetts,

my very last local event is tomorrow, Thursday, October 27th, at Greenfield Community College in the library. It's at 4 pm

and is the

Writer's Harvest benefit

for the GCC Food Pantry. Hope to see some of you there! xox

(ARTISTS & PERFORMING ARTISTS) Foundation for Contemporary Arts Emergency Grants
—Created in 1993,
Emergency Grants
provides speedy funding for visual and performing artists who have
unanticipated, sudden opportunities to present their work to the public, or who incur unexpected or unbudgeted expenses for projects close to completion with committed exhibition or performance dates.
The grants are intended to support the creation of innovative and experimental work, and are meant to assist individuals and groups when there is insufficient time to seek other sources of funding.
Requests are primarily granted to artists who are "emerging" and have few sources of financial support. Emergency Grants is the only active, multi-disciplinary program that offers immediate assistance of this kind to artists working anywhere in the United States.
Emergency Grants applications are accepted year round; there is no deadline. There is no application form; please check the website for application requirements. Grants are determined on a monthly basis by the Emergency Grants Panel, a volunteer committee of established artists. In 2010, grants ranged in amount from $200 to $2,000; the average grant was $900.
Special funds for travel to Asia, Central Europe and Eastern Europe:
In addition to providing support for artists with immediate needs related to performing and exhibition opportunities, FCA has special funds for last-minute or unexpected travel or other expenses for US-based artists presenting work throughout Asia, Central Europe and Eastern Europe. Such requests must meet general Emergency Grants program guidelines in order to be eligible.
http://www.foundationforcontemporaryarts.org/grant_programs/immediate_needs.html

---
Albuquerque International Balloon Fiesta Sets New World Record?
Posted: 25 Oct 2011 09:47 AM PDT
The 40th Annual Albuquerque International Balloon Fiesta lifted off from 1st October till 9th October in Albuquerque, New Mexico as hundreds of balloons sailed into the crisp autumn air. The festival is expected to attract 800,000 balloon enthusiasts from all over the world to the 365-acre Balloon Fiesta Park. 555 balloons and 600 pilots from worldwide are registered for the nine-days event.

For the first day, the fiesta has set the world record for most balloons launched in one hour, sending 345 hot air balloons into the sky from Balloon Fiesta Park. Albuquerque International Balloon Fiesta, Inc. is seeking the world record for the greatest mass hot air balloon ascent in one hour from Guinness World Records.

Earlier this year, the 12th Lorraine World Air Balloon Festival in Chambley-Bussieres, France launched 343 hot air balloons in one hour.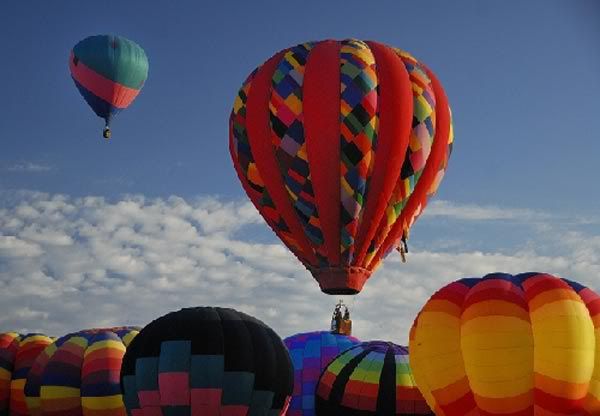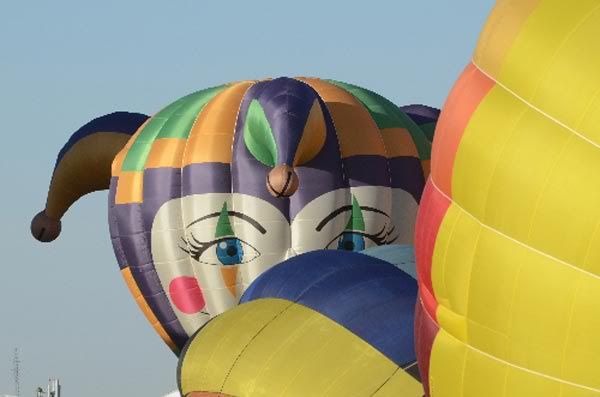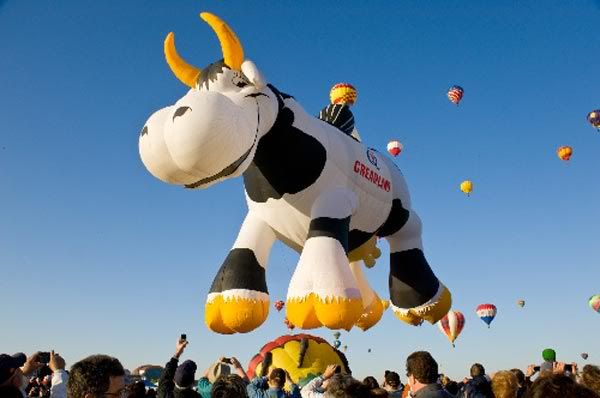 +
Balloon Fiesta
Hi Everyone,
Today I just wanted to share with you a handful of pictures and comments by artists who found residencies on Mira's List. If you have any photos (no larger than 400 kb) and would like me to post one or two from your residency or the work you did at a residency you found on my blog, please send them to me:

mirabartok@yahoo.com

, along with a brief statement about your time there. Also include a link to your website if you have one. Thanks!
Enjoy,
Mirabee

From composer and sound artist Charlie Williams:
Here is a picture of me at

Arteles Creative Center

in the remote Finnish woods. I am doing sound recording in the forest for some computer-interactive documentation of sound and space with a photographer I met there. Another thing I did at the residency was write one song every day with fellow resident Emma Hooper, based on a different Wikipedia article. Those are up at

http://emmaandcharlie.bandcamp.com/album/wikipedia-daily-challenge

Hi Mira, I would love to share how wonderful our experience was at the
Soaring Gardens residency in rural Pennsylvania two summers ago, which we discovered on your blog. We were provided with a gorgeous studio and living accommodations next door in a lovely older home with beautiful grounds. We applied as a group of three artists working collectively and had a fruitful, inspiring and rewarding three weeks. The best ever!!! The three of us,

Diane Travis

,

BZ Reily

and I (

Julie Lapping Rivera

) began a true collaboration from that point forward. I am attaching a pic. Thank you Mira!


Julie






Hi Mira! I just wrapped up my third residency of 2011, two of which I discovered through Mira's List. Thanks so much for all you do; couldn't be more thrilled for your success with "The Memory Palace" :)




The snowy p

icture was taken when I was a writer in

residence at ISLAND Hill House.

In n

orthern Michigan, on days when I'd see the thermometer rise above 0 and celebrate the warmer weather,

I met the inspiration for my second book. The story is here: http://tinyurl.com/3eztk8j

The second of the Reading Room at the

American

Antiquarian Society, where as an artist in residence I studied broadsides

from the American Revolution. This

was the daily view from my office. Here, I wrote about balancing the book I began at ISLAND

Hill House with studying an entirely

different topic: http://tinyurl.com/6cyxb65






Artist, Sara Everett:
Hello Mira!

In November of 2010 I was lucky enough to get to go to the

Vermont Studio Center

in Johnson, VT, USA "the land where painting all day every day is the rule, not the exception. The oasis where every meal is served with artists & writers to dine with galore." Which I applied to after following a link on your blog. I have changed the course of my life because of it and now try to live as close to a residency lifestyle as I can!

Thanks for your wonderful work,
Sara


Xmas day is a great day . Xmas is also called Christmas. Into India it is also called "big day". Christmas Day is a holiday, generally calibrated on December 25 to commemorate the birth of Jesus. Christmas Day is celebrated as a major festival and public holiday in countries around the world. I upload lots of Xmas wallpapers into my blog. any body easily free download Christmas wallpapers from my blog.
xmas day
|
xmas day 2012
|
xmas day wallpaper
|
xmas day images
|
photos of x mas tree
|
photos of x mas cribs
|
photos of x mas day
|
xmas pictures
|
xmas pictures to colour
|
xmas pics
|
xmas pics of santa
|
xmas images
|
xmas images funny
|
xmas image email
|
xmas images animals
|
images x mass
|
images x mas tree
|
images x mas greeting
|
images x mas bell
|
christmas images
|
christmas images for cards
|
christmas images free
|
christmas images free download
|
christmas images free desktop
|
christmas images free download Christian
|
christmas images free domain
|
pics christmas trees
|
pics christmas decorations
|
images of Christmas
|
images christmas trees
|
images christmas lights
---
Posted: 24 Oct 2011 03:23 AM PDT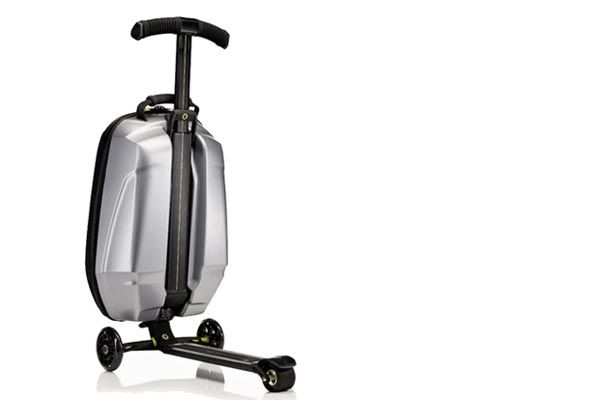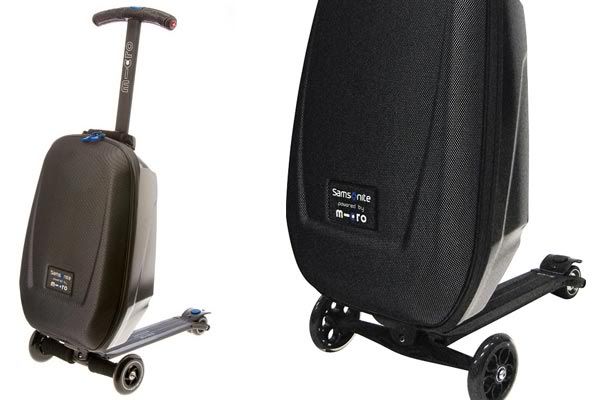 Always try to catch your flight in the airport? This cabin-size, hard-shelled case with a fold-out third roller can immediately transforming your travel luggage into a micro scooter that you can ride around the airport.

This scooter luggage or better known as Micro Scooter is a collaboration between Micro and Samsonite, has invested three years in its development.

Weighing only 5kg and compact enough for hand luggage, Micro scooter will make dragging your luggage behind you is a past.
+
micro